PPG Architectural Coatings Partners with Swatchbox to Provide Free PPG Samples to Architecture & Design Professionals
We are excited to announce the availability of PPG paint samples on Swatchbox, the free building product sample platform for architects and other building professionals.
Swatchbox is a material research and sampling platform developed specifically for building professionals. Architects, interior designers, contractors, and other professionals are able to browse samples from top manufacturers, organize them into custom palettes and collections, and request them to be delivered in a Swatchbox with free next-day shipping. As a premier launch partner, PPG samples are among the first available to UK building professionals on Swatchbox Pro.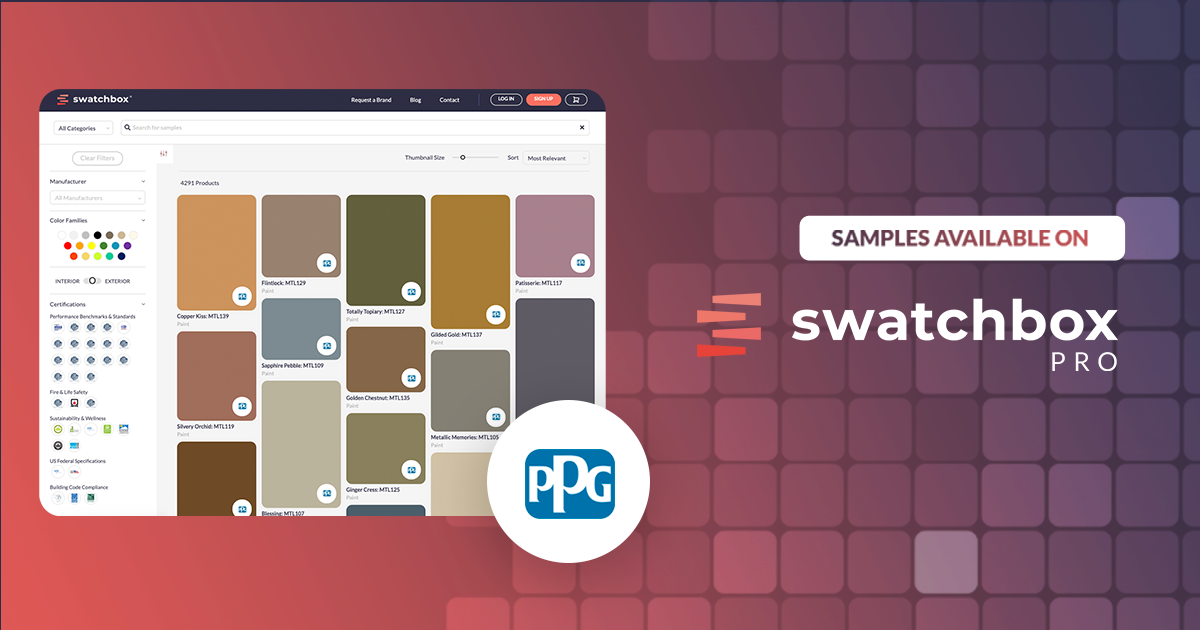 The partnership with Swatchbox also brings the concept of sustainable sampling to the forefront. Combining multiple sample requests into one box is able to dramatically reduce the carbon footprint of a designer's sample workflow. Every Swatchbox from PPG ships with instructions to sustainably return and recycle any materials no longer needed.
Swatchbox is 100% free for verified building professionals. Register for a free Swatchbox account at Swatchbox Pro and view all PPG samples at PPG Architectural Coatings Samples – Swatchbox.